More Than Just A Job
Joining us is a unique experience that goes beyond a typical 9-to-5 workday. It's an opportunity to become a part of something greater, more meaningful, and impactful!
When you join our team, you'll quickly discover work is enjoyable, especially when you have a close-knit group of coworkers/friends. Our team comes from diverse backgrounds, plethora of skills, and perspectives to the table, which adds to the dynamic and positive atmosphere!
We've got a clear objective – "To foster growth and learning". Together, we aim to create a space where everyone can develop, evolve, share knowledge, learn, and gain experience to propel to new heights.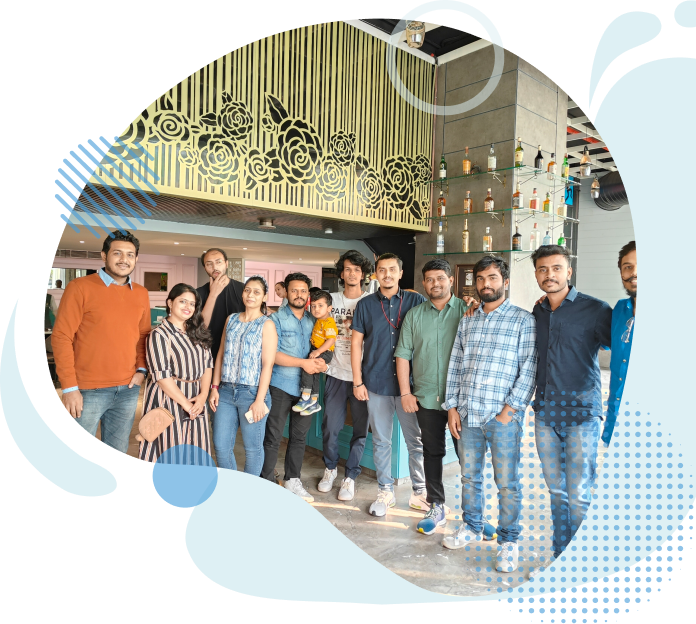 Why CloudRedux?

Flexible work timings
Bye to rush hour traffic, daily troubles. A flexible time to have a free mind.

Company retreats
Sound of crashing waves or the peace of a mountain view? We plan for both!

Flat Hierarchy
Everyone's on the same level. The only priority: Collaboration and Success!

learning & Growth opportunities
Learning is lifelong and so are opportunities here. Expand skills and reach new heights!

LiFe-ly environment
The air inside CloudRedux is filled with inspiration.The efficacy of N95 😷 ~ 0 .

Bean bag working
We've got space, literally, and we're nice people, maybe. Bean Bag vibe, check!
Join CloudRedux
Current Openings